One-of-a-Kind Learning Experience
Tulane University's Online MHA and Online MPH programs, including the Online MPH in Disaster Management, are designed to fit your busy life. Our cutting-edge education technology connects you with the experience and expertise of a leading accredited institution virtually, allowing you to earn your degree without disrupting your professional or personal life.
We understand that you want your education to be about more than earning a degree. As a student in our online programs, you will enjoy a one-of-a-kind learning experience that offers a myriad of opportunities to engage, grow, and succeed. Best of all, you will benefit from our support, resources, and the relationships you forge — not only during your time as a student, but long after you graduate.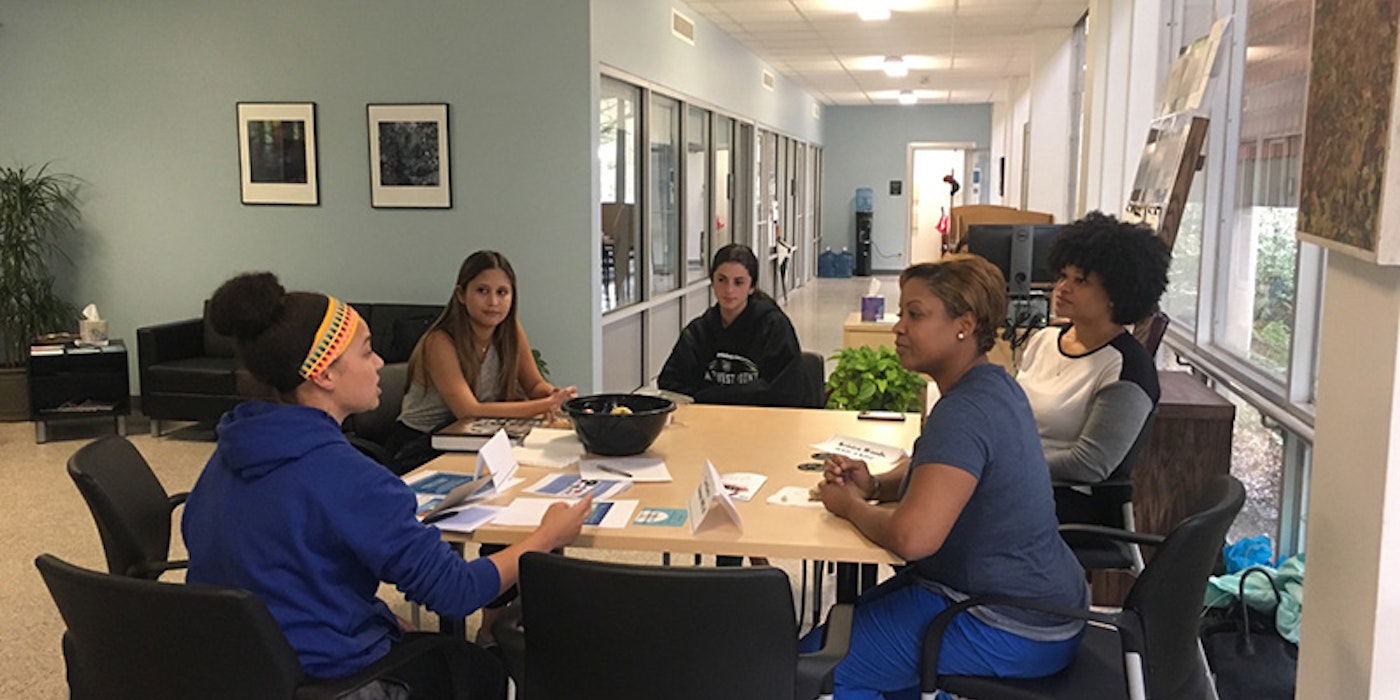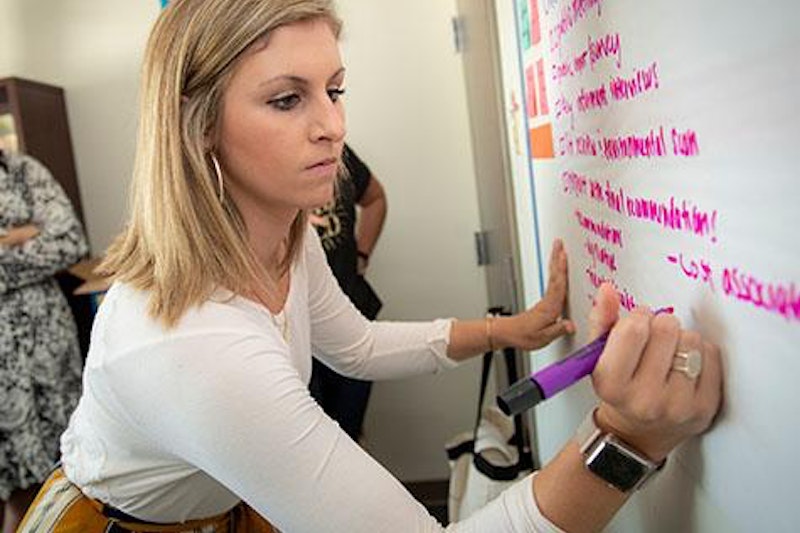 Bringing the Classroom to You
Our Online MHA and Online MPH programs, including the Online MPH in Disaster Management, give you the flexibility to earn your master's degree while fulfilling your professional and personal commitments. All of our courses take place online in both asynchronous sessions and live discussions.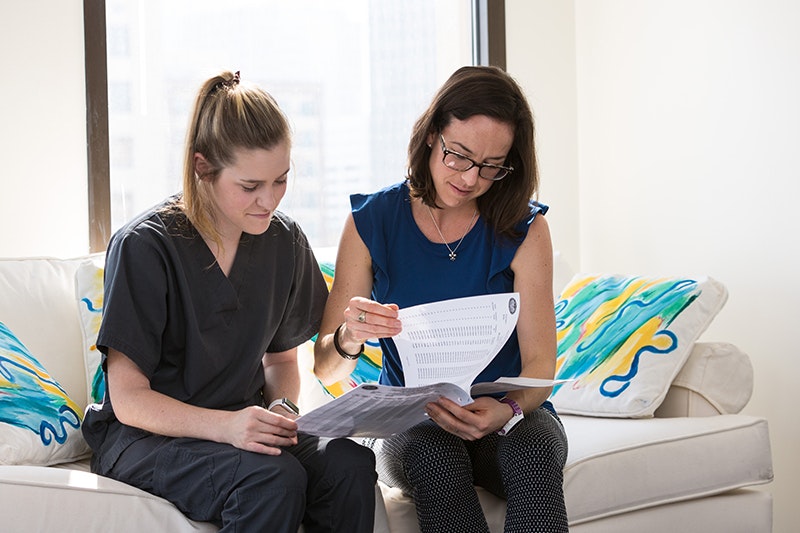 Mentorship
Online students have access to Tulane University's extensive peer and professional mentorship programs to help them during the course of their studies. While not required, students are encouraged to consider their mentorship options.
Students who select the peer mentorship program will be introduced to a student who has completed at least 18 credits of an MHA or MPH degree, such as the MPH in Disaster Management. Students who select the professional mentor program will be connected with a current public health or health administration professional who has at least five years of experience. Mentors provide insight into our programs' curricula and offer advice to students throughout their academic journeys.
What to Expect
Online access to a proven curriculum and distinguished faculty
Live class sessions with polling, in-class chat, and breakout rooms
Engagement tools to allow synchronous discussions and lectures
Participation and collaboration tools that allow asynchronous video, audio, and text commenting
Ready to take the next step?
Meet with an Enrollment Advisor
Student Support and Engagement
Faculty
Students in our online programs feel just as connected with faculty members as our students in on-campus programs. You can talk easily with your professors via video conferencing during regular faculty office hours.
Student Success Coaches
In addition to your professors, you will have a dedicated success coach to support you from orientation through graduation. Have a question? Your coach is your "one-stop shop" for answers. Coaches are available days, nights, and weekends to ensure they can connect at the times that are most convenient for you.
Student Services
Online School of Public Health and Tropical Medicine students, whether pursuing their MPH or MHA, have complete access to Tulane University's full suite of student resources, including library services, financial aid, career services, and Student Resources & Support Services (SRSS).
Technical Support
Students interested in online learning may be concerned about using technology. While our students generally find it easy to use the digital tools on our virtual campus, our technical support desk is standing by 24⁄7 to provide support whenever you need it.
Community Engagement
We want our online students to feel a sense of community. That's why we have a virtual student union (VSU). Much like a student union on campus, the VSU is the "living room" of our university — a place where faculty, staff, administrators, and students can come together and discuss common issues. You can visit the VSU to set up study groups, learn about opportunities to get involved, see important reminders, and engage in casual chats about hobbies and interests.
Orientation
We understand that you may feel anxious about going back to school or starting an online program. That's why we've designed our in-person orientations to help you settle in, get connected, and give you the confidence you need to succeed.
During your orientation, you will gain a sense of community as you meet your success coach and build your support network with other students, faculty, staff, and administrators. At the same time as you explore the beauty and history of our physical campus, you will go hands-on with our virtual campus and get an introduction to the tools you will use in class.
Student Organizations
Both online and on-campus students can take advantage of a wide variety of student organizations, such as:
SPHTM Student Government Association
Graduate and Professional Student Association
Healthcare Management Student Leadership Association
SALUD for Latin American Communities
Society for Young Black Public Health Professionals
Student-Run Clinic Counsel
Students for Sexual Health Equity
Tulane African Student Association
Career Services
Our online students have full access to Tulane's School of Public Health and Tropical Medicine Career Services. As a current student or graduate, you can get assistance with all aspects of career development: career exploration, mock interviews, professional document development, career preparation workshops, employer networking events, job and internship search assistance, and more. Career Services also provides individual advising, whether that's helping you clarify your career goals or securing a practicum.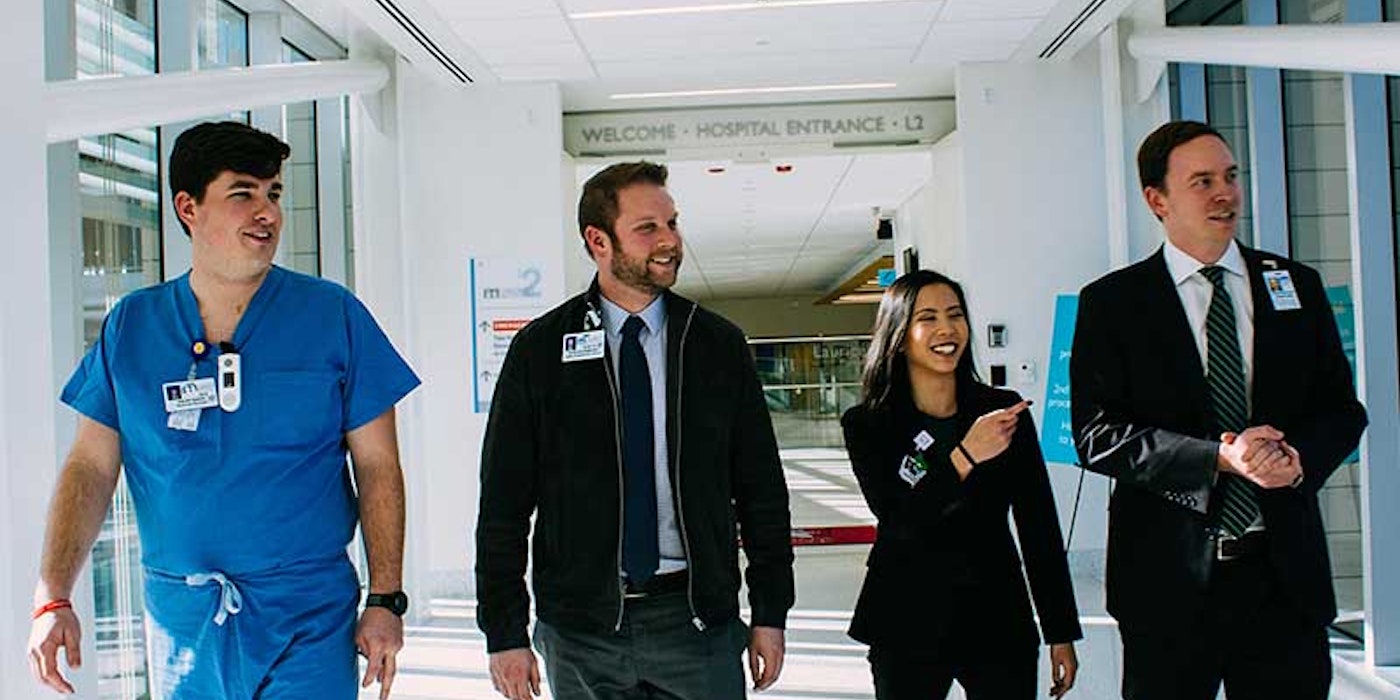 The Career Studio
The Career Studio is a shared study and workspace where you can have focused career conversations with our team of advisors, practice your interviewing skills, and apply for jobs over a cup of coffee. The Career Studio can also support you with ongoing employment challenges — from helping you find a new job after your program to connecting you with alumni for career exploration. Online students are welcome to visit the Career Studio in person, speak with our staff by phone, or schedule a meeting via Zoom. Our dedicated Zoom hours are every Monday from 11 a.m. to 1 p.m. Central Time.
Career Fairs and Events
Each fall and spring, Tulane hosts campus-wide career fairs that draw large employers such as Blue Cross Blue Shield and Cigna. The School of Public Health and Tropical Medicine also hosts the annual Public Health and Health Administration Career Fair in the spring. Online students are welcome to attend these events to explore internships or full-time employment opportunities in their fields of interest. They can also take advantage of Global Networking Week, when alumni clubs host in-person networking events across the nation.
Tulane Connect
Handshake, our online career management system, is designed to connect Tulane job seekers with prospective employers. Students and alumni can upload résumés, search for jobs and internships, apply for positions, register for special employer and career events, and manage an online profile viewable by employers.
Handshake
Many, if not most, job openings are never published and remain hidden in the job market. That's why networking is so important. Tulane Connect allows you to network with Tulane students, alumni, staff, and faculty; find a mentor; and leverage your professional network to find unpublished opportunities. It also gives you access to Tulane networking meetups and events across the globe.