Overview
In 1912, Tulane University launched the first public health school in the United States. Since then, Tulane has cemented its position as a leader in health education. The Online Master of Health Administration (MHA) brings that legacy to students across the country. With an emphasis on equity and access, the program teaches students the business and administrative tactics needed to lead healthcare transformation, improve community health, and empower people to live better lives.
Tulane knows students are balancing many responsibilities, so the online program provides working professionals with the flexibility to earn their degrees while maintaining their full-time jobs. Online MHA graduates have the tools to address inequities in health care and meet the challenges of the evolving healthcare climate.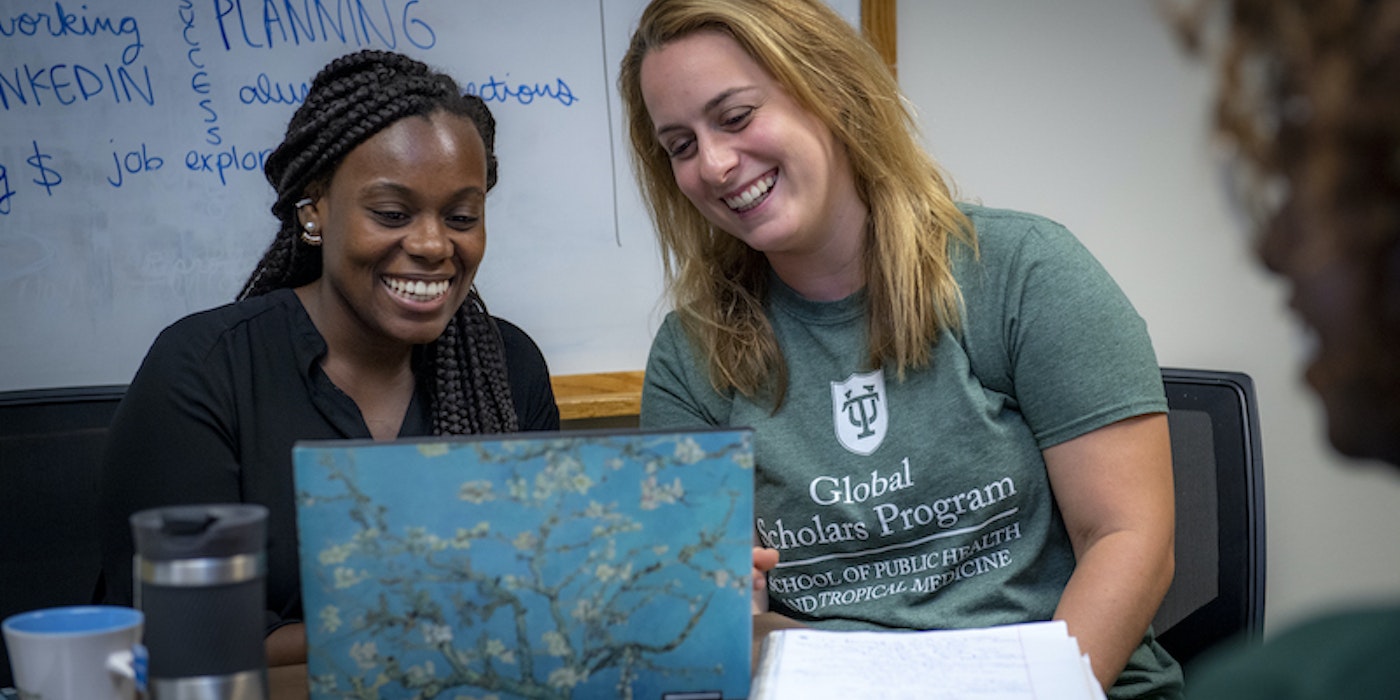 Online MHA Program at a Glance
Experiential Learning
Gain practical experience with hands-on learning.
Community Focus
Develop the tools to make a difference in communities nationwide.
Emphasis on Equity
Learn to address health disparities and improve health care for everyone.
Flexible Online Format
Enroll in a program that works around your schedule.
Lead Equitable Transformation in Health Care
The Online MHA is built for early- to mid-career healthcare professionals who are ready to dedicate their careers to improving health care for everyone. Combining strategies and principles from a number of professional fields — from leadership, ethics, and social justice to economics and data analytics — the program prepares students to become impactful leaders. Tulane MHA students and alumni believe that equity and access are critical to successful health care, and they are driven to fight healthcare disparities and create meaningful change.
Program Benefits
Learn Essential Skills
Develop skills in communication, leadership, critical thinking and analysis, strategic management, and finance.
Top-Ranked Program
Attend one of the top 20 best healthcare management programs in the nation.
Leader in Healthcare Education
Earn your degree from a university that has been a leader in healthcare education for over 100 years.
Data-Driven Approach
Learn how to harness data to advance and improve health care.
What You Will Learn
The Master of Health Administration (MHA) program prepares students with a foundation in health care leadership and applied analytical skills to promote data-driven decision making.
The 54-credit program adds an online modality to our already Commission for Accreditation of Healthcare Management Education (CAHME)-accredited MHA program. The program curriculum covers leadership of health care organizations, applied analytics, health care economics, financial management, population health, communications, and strategy. Students also complete a residency to gain practical experience, develop professionalism, and apply their management skills.
Curriculum information subject to change.
Leadership
Learn to influence others to succeed in a healthcare setting.
Strategic Management
Learn to develop strategies that improve the long-term success of healthcare organizations.
Analytics
Learn to promote data-driven decision making.
Financial Skills
Learn to assess the financial health of organizations.
Residency Experience
Alongside classroom lectures from Tulane's renowned faculty, as an MHA student you get hands-on experiential learning opportunities after you've completed at least half of the required credit hours. You can complete your practicum with an organization in your geographic location to apply what you're learning in a real-world setting to sharpen your leadership, critical thinking, and organizational management skills to make a difference in your community.
Upcoming Webinars
Tulane's Online MHA – Administrative Residency and Student Experience
"What's going to set our students apart is their ability to translate data, communicate it, and persuade others to make data-driven decisions."
– Emily Harris, MHA, Clinical Instructor, MHA Program Director
Our renowned faculty brings real-world experience to the classroom. They will prepare you to make an immediate impact on your organization.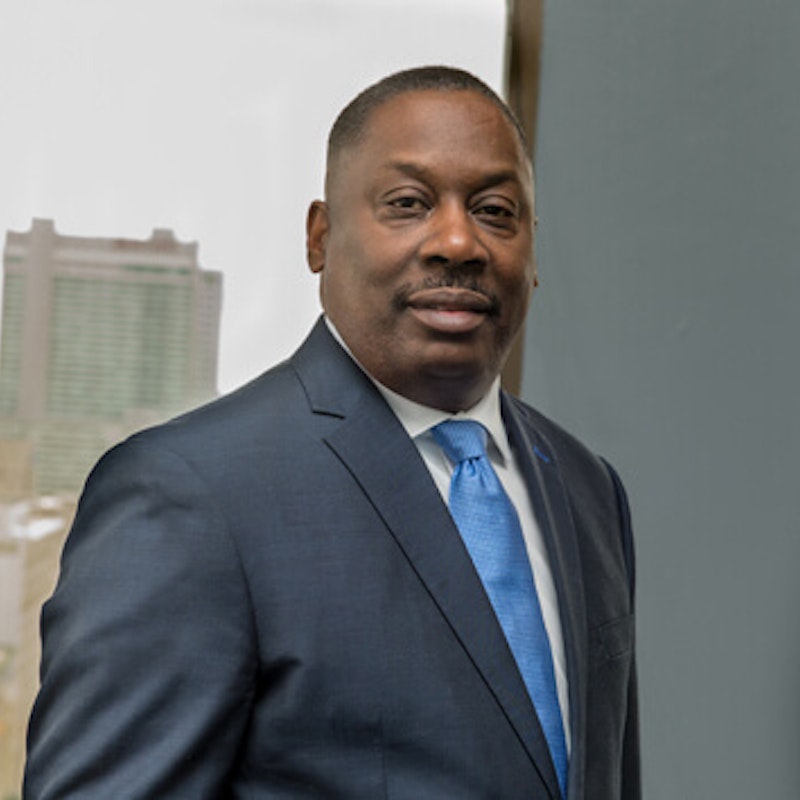 Thomas A. LaVeist, PhD
DEAN AND PROFESSOR, WEATHERHEAD PRESIDENTIAL CHAIR IN HEALTH EQUITY
Dean of the School of Public Health and Tropical Medicine, Dr. Thomas LaVeist, is a nationally renowned public health expert and thought leader. As a researcher, Dr. LaVeist is primarily focused on the social and behavioral factors that impact health outcomes, particularly examining health disparities between various ethnicities and how social policy affects the quality of life for African Americans. Through his work, Dr. LaVeist hopes to develop an orienting framework for policies and interventions that close race disparities in health-related outcomes. Dr. LaVeist also holds the Weatherhead Presidential Chair in Health Equity.
The Growing Need for Public Health
Earn your master's in health administration online to access a constantly increasing number of opportunities. The U.S. Bureau of Labor Statistics predicts medical and health services jobs will grow by 32% between 2019 and 2029.
Hospital CEO
Clinical practice manager
Informatics manager
Chief nursing officer
Clinical program director
Health insurance specialist
Wellness program administrator
Healthcare consultant
School Of Public Health And Tropical Medicine
Tulane's Online MHA is offered by the School of Public Health and Tropical Medicine — a leader in healthcare education for over 100 years and the only combined school of its kind in the nation. MHA students approach healthcare administration with a focus on health equity and access. Apply now to gain essential skills to help you improve lives, transform healthcare systems, and make an impact in communities nationwide.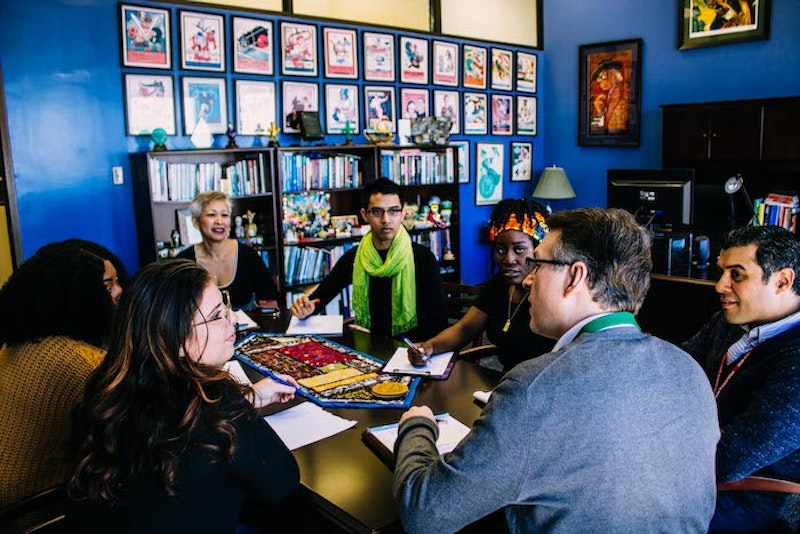 Unlock opportunities in public and private sectors to define your career path.
Frequently Asked Questions
Due to Covid-19, Fall 2021 Orientation will be held virtually. In future academic terms, students may be required to travel to New Orleans to participate in an in-person orientation, but Tulane will be monitoring health and safety conditions closely before making a determination.
Students enrolled in Tulane's Online MPH, Online MHA, and Online MSPH programs may only take online courses at this time.
Yes! The Online MPH, Online MHA, and Online MSPH programs blend self-paced asynchronous coursework with live, synchronous sessions for discussions, case studies, and exercises that allow students to hone their acquired knowledge and skills.
All students are required to supply their own desktop or laptop computers throughout the program. Click here to review our detailed recommendations for technology. In addition, students who do not own a printer may want to consider purchasing a printer to produce hard copies of course materials.
With guidance from program faculty and staff, all Online MPH, Online MHA, and Online MSPH students will complete an Applied Practice Experience, such as a Practicum or Residency, prior to graduation.