MSPH in Industrial Hygiene Overview
Our health is undeniably linked to the environments we live in — and we spend 30 percent of our lives at work. That's why we need professionals who make sure health and safety are priorities in every workplace. Tulane University's Online Master of Science in Public Health (MSPH) in Industrial Hygiene will turn you into an expert who can analyze, predict, and preempt potential workplace hazards while balancing regulatory compliance and environmental health factors.
Unlike a typical master's in occupational health and safety, our MSPH blends both public health and the scientific method to help transform you into an industrial hygiene scientist. You'll learn to examine workplace health and safety through a scientific lens, leveraging toxicology, data analysis, and epidemiology to create strategies that exceed basic safety regulations and protect workers' health. By graduation, you will be equipped to improve the health and wellness of work environments anywhere, with research-backed and scientifically sound strategies that don't react to hazards but prevent them entirely.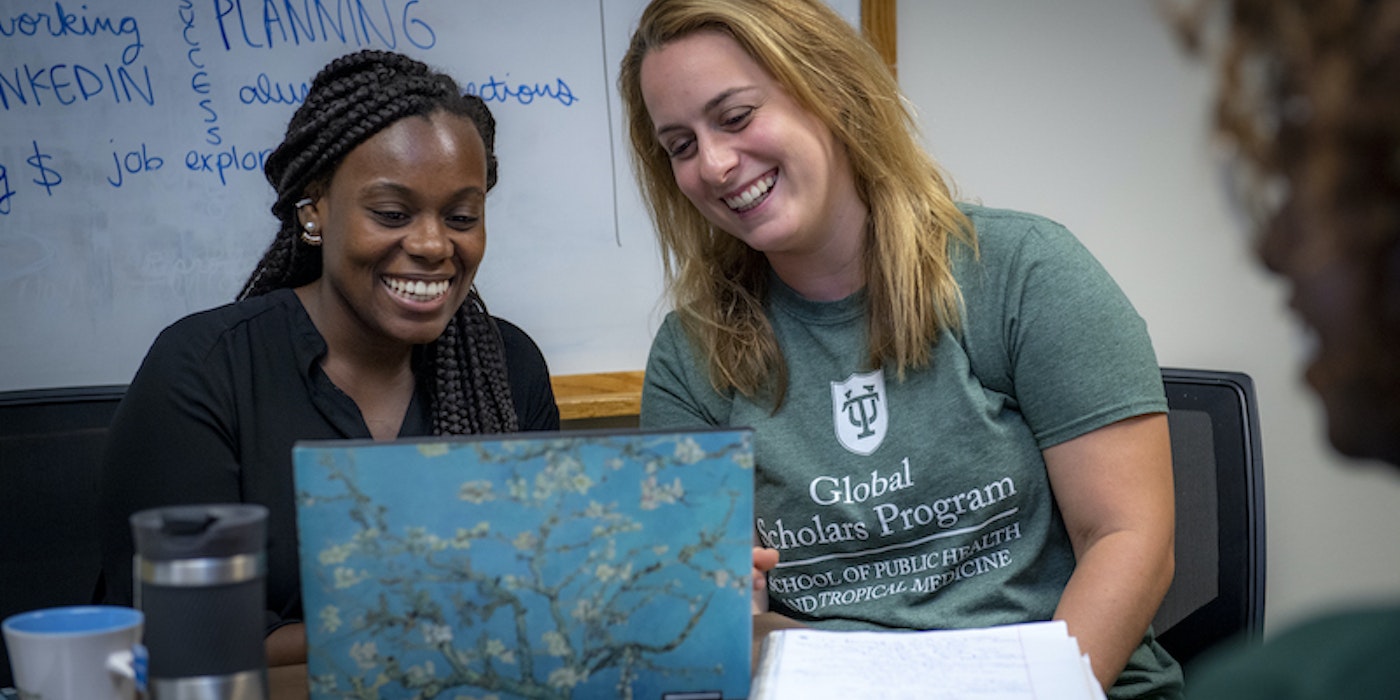 Accreditation

Since 1996, the MSPH in Industrial Hygiene has been accredited through the Applied and Natural Science Accreditation Commission of ABET, an accrediting agency for programs in applied science, computing, engineering, and engineering technology.
Online MSPH Degree in Industrial Hygiene at a Glance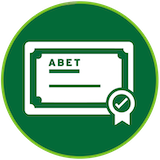 ABET Accredited Since '96
Our MSPH in Industrial Hygiene was one of the first programs of its kind to achieve ABET accreditation — a status we have maintained for more than 20 years.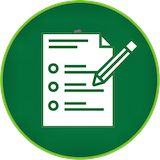 Path to the Industrial Hygienist Certification
After graduating, you'll receive one year of credit toward the experience requirement for the Certified Industrial Hygienist exam — you'll even take a mock exam during your studies.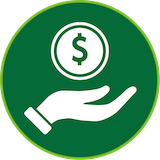 Supported by the National Institute for Occupational Safety and Health
Our MSPH in Industrial Hygiene is supported by a training and education grant awarded by the National Institute for Occupational Safety and Health.
Field-Tested, Experienced Faculty
Our faculty members leverage their extensive industry knowledge to give you real-world insight to better approach and adapt to current issues impacting the industry.
Pursue Your Industrial Hygiene Degree Online
The MSPH in Industrial Hygiene is ideal for any early or mid-career public health and workplace safety professional who wants to advance their career by developing a more scientific, methodological approach to analyzing and preventing potential hazards in workplaces. Whether in a commercial or industrial setting — or in an academic research context — our graduates become leading public health experts with the research-backed, holistic perspective that creates healthier workspaces.
Program Benefits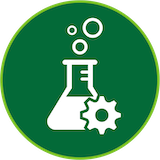 Learn From a Science-based Approach
Through our scientific curriculum, you will learn how to analytically identify exposure, estimate risk, and inform control strategies.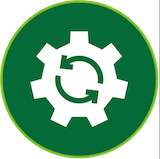 Find a Balance Between Safety and Efficiency
As a graduate, you will be able to thoughtfully balance both commercial and industry needs to ensure efficiency and profitability, without sacrificing worker safety and occupational compliance.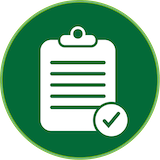 Master Regulatory Compliance
Our curriculum emphasizes how regulatory compliance helps guide you toward healthier and safer workplaces.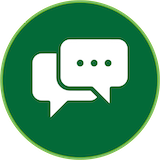 Communicate With Key Stakeholders
You will learn communication techniques that will allow you to more effectively present risk and compliance information to your peers and communities.
What You Will Learn from the MSPH Degree Program
Over the course of our 47-credit curriculum, you will gain the knowledge and skills to analyze workplace conditions, identify potential hazards, and implement control strategies that protect workers and comply with local, state, and federal safety regulations.
Through a science-based curriculum, you will learn how to leverage toxicology, epidemiology, and data analysis to protect workers from a range of potential hazards. As a graduate of the MSPH in Industrial Hygiene, you will be an experienced, analytical professional ready to improve workplace health and safety.
Identify Hazards
Anticipate and prevent hazards in the workplace using scientific and engineering principles.
Quantify Risk
Gauge risk hazards through analytical chemistry, statistics, and other measurement sciences.
Communicate Clearly
Be able to communicate the nature and remediation risks both verbally and in writing.
Interpret Data
Analyze toxicology and epidemiology data and information on occupational health hazards.
Apply Your Passion To Practice
You can see your future making workplaces safer in the communities you care about. But first, you have to get the applicable skills to make an impact. At Tulane, our Applied Practicum Experience (APE) requirement allows you to develop real-world competencies in a supervised practice setting of your choosing.
You'll embark on your APE after you complete the foundational MSPH courses, and you'll demonstrate your mastery of five key competencies: three foundational competencies outlined by the CEPH and two competencies outlined by program faculty.
The APE can be completed in your local area, and you can choose to work at your current employer as long as your practicum role is different from your current job — perfect for career changers or shifters. If you need assistance with placement, our dedicated team is here to help you find a match that aligns with your industrial hygiene career goals.
Careers in Industrial Hygiene
With a scientific approach to workplace safety, plus the hands-on experience you will gain, you will graduate from Tulane as a qualified and resourceful industrial hygiene professional. The U.S. Bureau of Labor Statistics projects the employment of health and safety engineers and occupational health and safety specialists to increase by at least 5 percent over the next eight years. With an MSPH in Industrial Hygiene, you will be ready for roles such as:
Occupational Health and Safety Technician
Median Annual Salary: $74,870*
Compliance Officer
Median Annual Salary: $71,650*
Health and Safety Engineer
Median Annual Salary: $99,040*
*Source: U.S. Bureau of Labor Statistics, 2021
Upcoming Webinars
Tulane's Online MPH in Disaster Management and MSPH in Industrial Hygiene: Program and Application Overview
Wednesday
January 24
,

2024
07:00 PM CT
Tulane's Online MPH in Disaster Management and MSPH in Industrial Hygiene: Program and Application Overview
Tuesday
February 20
,

2024
07:00 PM CT
Tulane's Online MPH in Disaster Management and MSPH in Industrial Hygiene: Program and Application Overview
Faculty
Our School of Public Health and Tropical Medicine (SPHTM) faculty are well-rounded industry professionals who boast years of experience in a variety of public health disciplines and bring their real-word expertise into all of Tulane's online public health programs. Here are a few of our esteemed faculty who teach across SPHTM online programs: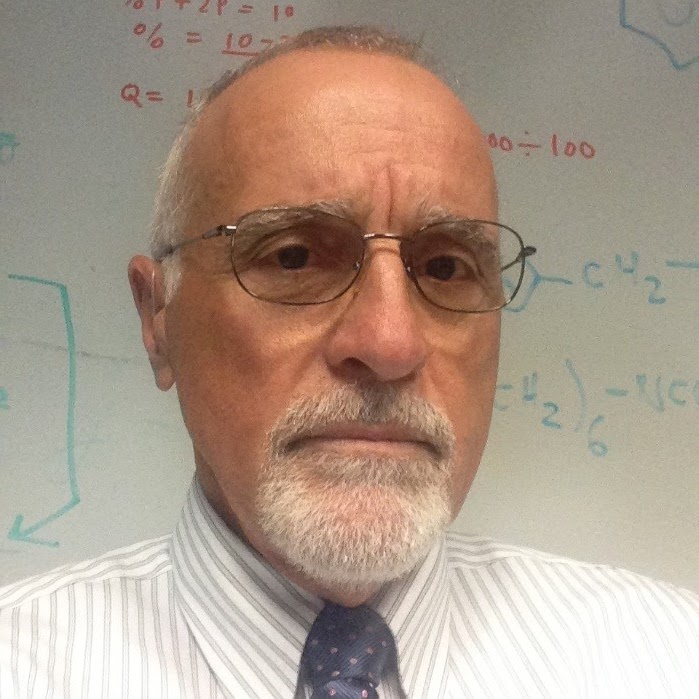 Roy J. Rando, MSPH, ScD, CIH (ret.)
PROFESSOR, ENVIRONMENTAL HEALTH SCIENCES
Dr. Roy Rando holds degrees in chemistry, environmental health science, and industrial hygiene and was a  board-certified industrial hygienist (CIH) from 1983 – 2022.  He previously practiced industrial hygiene in the aerospace industry and for the last 36 years has been on the faculty of Tulane University where he is currently professor and director of the industrial hygiene program at the Tulane School of Public Health & Tropical Medicine.  During this time, Dr. Rando has trained and mentored over 200 industrial hygiene students, the majority of whom have gone on to attain board certification.  Four of his former doctoral students are now faculty at other domestic and international universities and carry on the tradition of educating rising industrial hygienists.  In addition to teaching, Dr. Rando has been an active researcher throughout his academic career, with a focus on industrial hygiene chemistry, workplace exposure assessment, and occupational respiratory disease.  His work has resulted in over 85 publications in the scientific literature and several awards including the ABIH IMPACT award in 2015 and the BGC Lynn O'Donnell Lifetime Achievement Award in 2020.
School Of Public Health And Tropical Medicine
Tulane's rigorous Online MPH is offered by the School of Public Health and Tropical Medicine — the No. 12 school of public health in the U.S. and the only combined school of its kind in the nation. MPH students approach public health through a global lens to promote health equity. Tulane is the top-ranked graduate school for producing Peace Corps volunteers for a reason. Apply now to become an expert in the five core areas of public health and develop leadership skills to help you improve lives.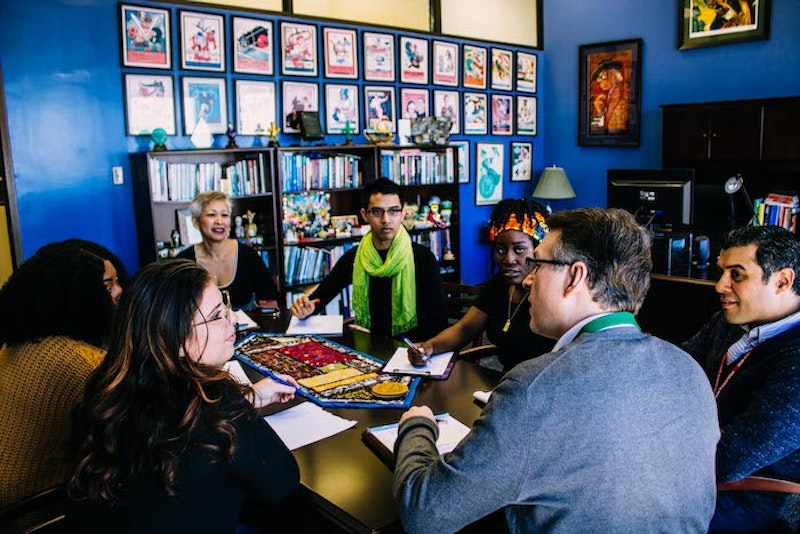 Unlock opportunities in public and private sectors to define your career path.
Frequently Asked Questions
Fall 2023 Orientation is an in-person requirement. The School of Public Health and Tropical Medicine will monitor health and safety conditions before making a determination. You will be notified of any shifts in the required participation in orientation." with updated language: "Orientation for spring and summer semesters is entirely virtual. Fall semester orientation is hybrid and online students have the option to choose to attend in person in New Orleans or virtually.
Students enrolled in Tulane's Online MPH, Online MHA, and Online MSPH programs may only take online courses at this time.
Yes! The Online MPH, Online MHA, and Online MSPH programs blend self-paced asynchronous coursework with live, synchronous sessions for discussions, case studies, and exercises that allow students to hone their acquired knowledge and skills.
All students are required to supply their own desktop or laptop computers throughout the program. Click here to review our detailed recommendations for technology. In addition, students who do not own a printer may want to consider purchasing a printer to produce hard copies of course materials.
With guidance from program faculty and staff, all Online MPH, Online MHA, and Online MSPH students will complete an Applied Practice Experience, such as a Practicum or Residency, prior to graduation.